As homeschool moms it's easy to think about all the things our kids need. However, if we want to stay sane, we need to also think about ourselves. It's easy to take care of the kids, and forget to take care of ourselves, but it's imperative we do. So, besides coffee, here's two things homeschool moms need. 🙂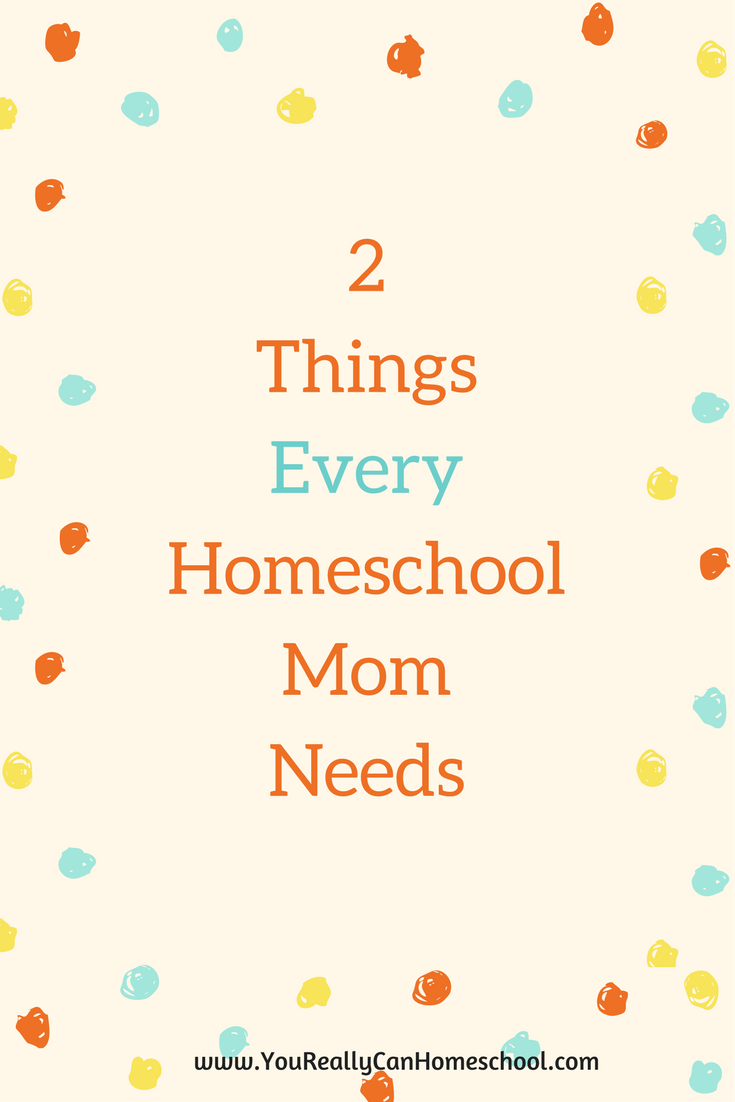 Connection: 
It can be so scary, and lonely, especially in the beginning of your homeschool journey. You've stepped out of the public school domain, so you no longer see the same people every afternoon as you wait to pick up your kiddo. You may have lost contact with the public school friends you had, because, well, it happens. It's important to find connection again. It's important to have people who understand and can help support this new journey of yours.
Luckily there's plenty of ways to do it!
You can join a homeschool group. You may find it difficult to find a completely secular group in your local area. I know I was not able to. However, keeping my mind open I've ended up meeting some fantastic people. In fact, I'd say this group has allowed me to create real connections for the first time since we've lived here (which has been almost 20 years!).
You can also find people online. I've made the best friends I have online. It's sad we don't get to see each other all the time, but the friendship and connection is real, and if I need someone, I know they are there. It can be hard to find people in the vast world of the internet though. There are tons and tons of FB groups on any subject. It's like Goldilocks trying to find the "just right" porridge. This homeschool group is too religious. This one is too academic. This one has way too many people asking for the "right" curriculum for their 18 month old lol. #truestory It was tough for me as a secular relaxed, eclectic homeschooler, of and older kiddo to find the perfect fit.
So like I do with most things, if I can't find something that works, I make it. 🙂 That's just what I did. I put together a group for secular, relaxed, eclectic homeschoolers with older kids. eek! The group is growing nicely and if you're looking to connect with people who fit that bill, we'd love to have you! Click here and join. <3
Something for yourself: 
We pour a lot of ourselves into our kids, and schooling (as we should) but we also need to remember we are people, adults, and have something for yourself. Whether it's a hobby, reading, a business, or a side hustle, you need something for yourself.
For me it's always been books and blogging. In fact, I once had a blog all about books. 🙂 This blog is "my" thing. It's where I get to be creative, and write, it's where I get to share our journey, and make some money. 😉 I know there are a lot of homeschool moms out there who blog, just for the love of blogging. If, by chance, you want to take your blog to the next level, make some money with it, grow your audience, whatever your goals are, I've put together a group for that too. 😉
A group of homeschool mom bloggers and I are getting ready to go through the Epic Blog planner to help us all get organized, create a plan, get some clarity, and help lift each other up to the next level (whatever that is for each person). If you're a homeschool mom blogger and think that sounds like just what you need… join us here! We're going to start tomorrow (Wednesday March, 15) but there is no "late", we'll still be there.
So those are the two things I think every homeschool mom needs, connection and something for herself. What about you? Do you agree? Would you add something different? Do share… in the comments. 🙂