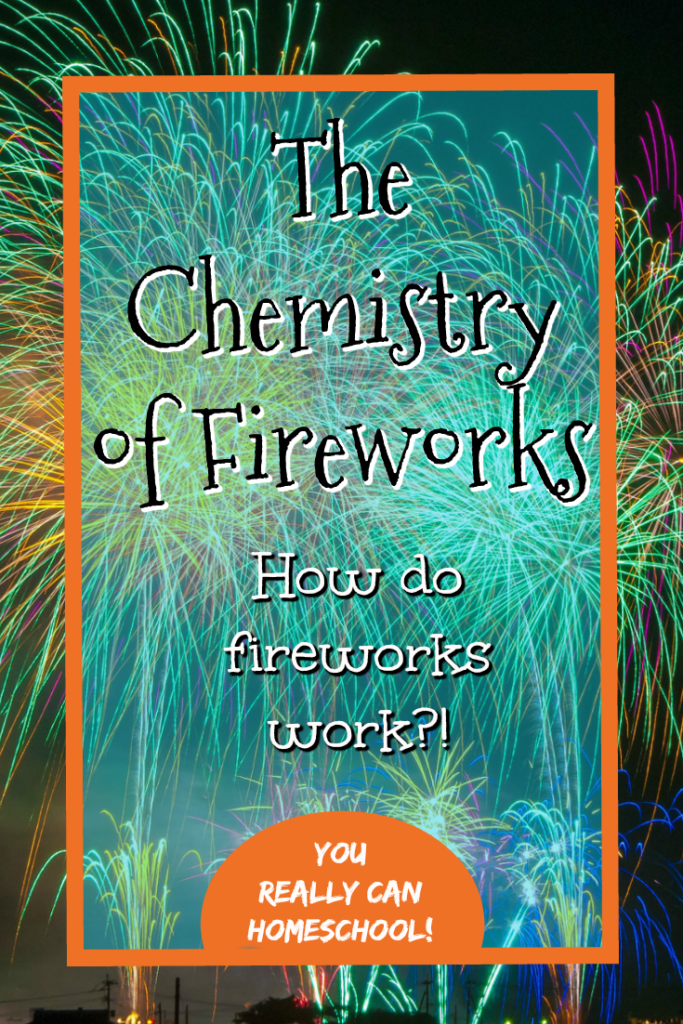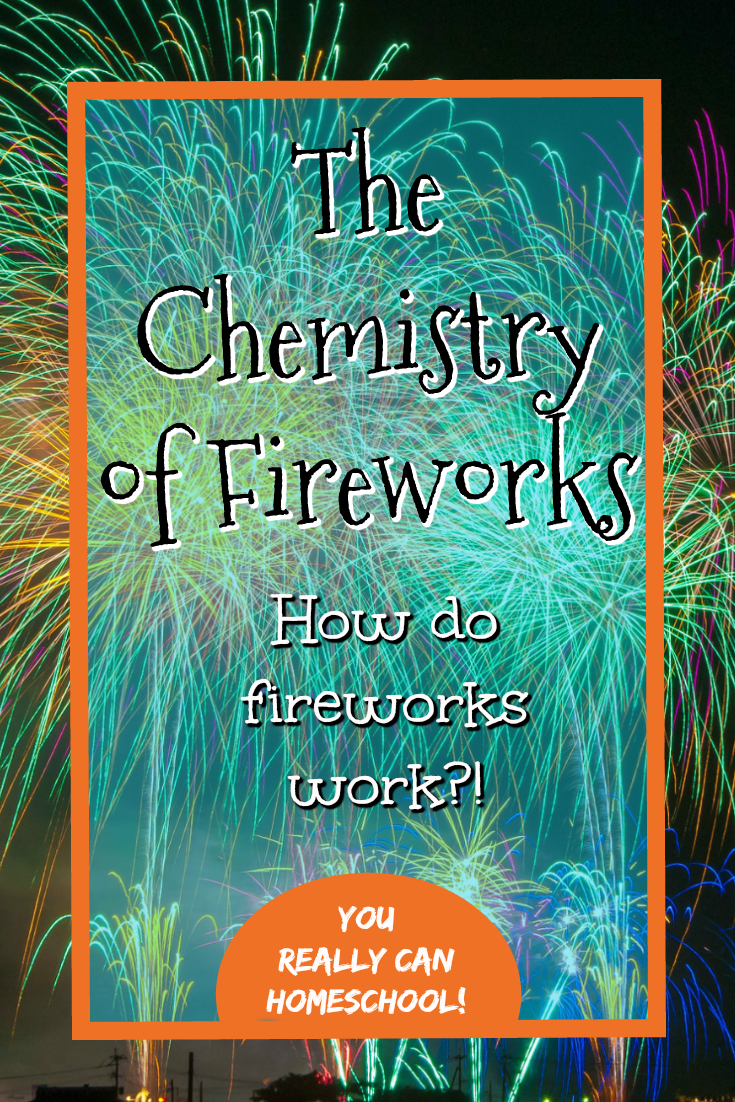 We are not huge fireworks people, but this year we stopped and bought some. As a homeschooling mom, my first thought is how do fireworks work?! As I'm finding an answer to this question, I realize it's chemistry! Yep, the chemistry of fireworks is what makes all the gorgeous colors. Using different chemical mixtures in the fireworks are what creates different colors. Here's a couple videos I found that explain how fireworks work, and the chemistry that creates the colors.
How Do Fireworks Work?
The Chemistry of Fireworks
Is it just me or is the fact there is learning, literally, everywhere one of the BEST things about being a homeschooler?! I didn't realize how much chemistry and science were EVERYWHERE until we started homeschooling. 🙂
What about you? What's your  favorite "surprise" place you've found science and chemistry? (Oh, my other one is science of making bagels.) Join us in my private facebook group for secular, relaxed eclectic moms homeschooling older kids (8+) and tell us your favorite surprise science. See you there!