It all started with The Great 5th Grade Picture Book experiment. 🙂 I created a multitude of lists of picture books in my bullet journal, each list, a different topic. There are lists for ELA, Math, Mindset, Social Justice, Art, Literature, History, Geography, and of course Science and Stem. (Did I mention just how much you can learn from picture books?!) I planned to pull one picture book from each section to use through the week, so we could cover a wide range of lessons with our picture books.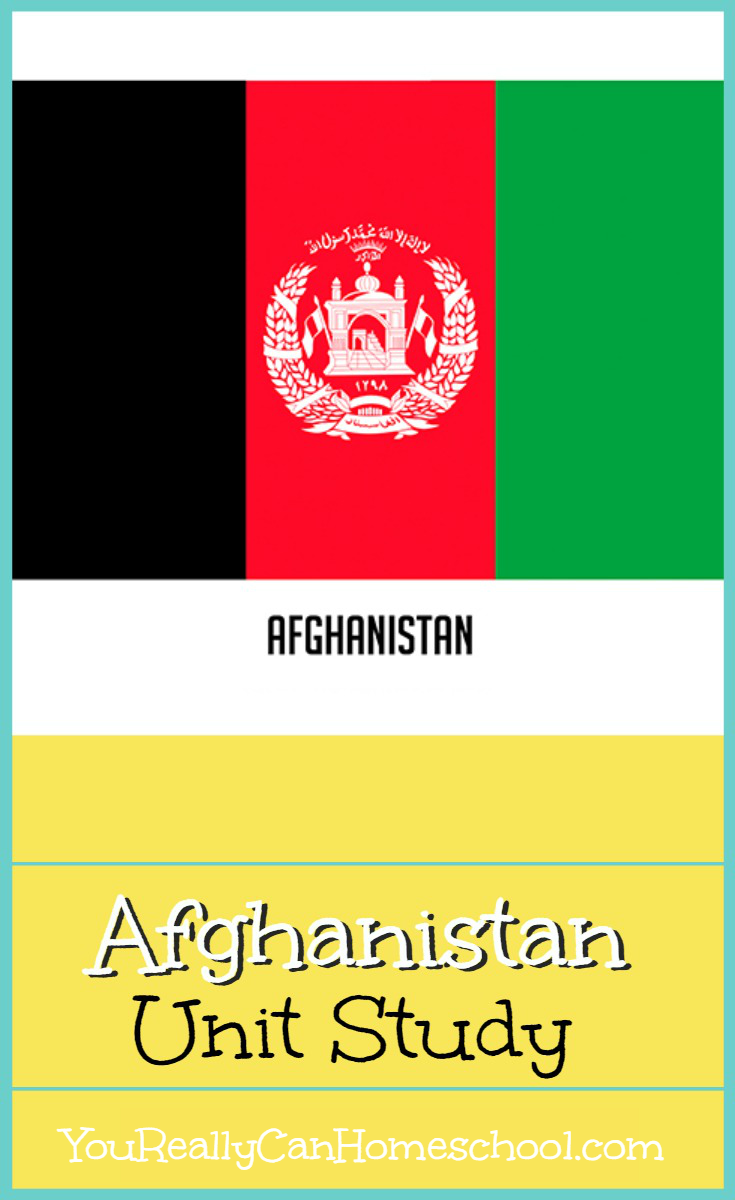 This week I picked up Nasreen's Secret School with the intention of introducing my kiddo to another culture. It's about a little girl in Afghanistan who hasn't spoken since she lost her parents. Her grandmother gets her into a secret school for girls. The book shows just what education and love can do to change a little girl's life. I'm very excited to read this one with my daughter.
The thing is… I've always been really fascinated with Afghanistan. I got to thinking… hmm, maybe we could take this one picture book a little farther, take it a little deeper, and then the hunt was on.
My kiddo is still very resistant to anything that looks like "school", and I've learned a couple tricks to get her excited about studying new things. Sometimes, well most of the time, it can be as simple as using different language. Unit study becomes: investigation. Instead of "learning about" we're going to dig into, or dive into, or investigate. It's subtle, but hey, whatever works.
I am still a very new homeschooling mom, and thus far I've always just googled "topic unit study" to pull together resources for us to use. I'm not going to lie, I did the same thing here lol. I found this Afghanistan Unit Study on Currclick and bought it. It was a little too schooly for me, but it did provide some structure that got me thinking, and some good links, although, honestly, some of the links are broken or go places that don't seem to match. It's really cheap, so I was still glad I purchased it.
I decided I really wanted to focus on the culture of Afghanistan. There's plenty of time to learn all the history. I wanted to give her the feeling of what it might be like to live in Afghanistan (especially as a girl) today. I'm also only planning this to last a week. I told her this, and also said we can always dig deeper, go further if we are super interested, but my planning… a week. 🙂
I decided on the different parts of culture I wanted to touch on this week, and decided on an introduction to Afghanistan, Language and Writing (their language is just SO different than English, I think this will be fun!), Women in Afghanistan, Food, and Fun.
With those topics in mind I went searching and here's the Afghanistan Unit Study I've put together.
One Week Afghanistan Unit Study
Monday: Introduction to Afghanistan
The Breadwinner. We will also be listening to the audio book of The Breadwinner and discussing throughout the week. You could also get the book and read it together.
Afghanistan: The Unknown Country Part 1. 
This is a 5 part documentary series done by Lyse Douset, a BBC journalist. It's a look at the people and places of Afghanistan that don't make the news. She uses her many years in Afghanistan to show another side to this country.
Tuesday: Language and Writing of Afghanistan
Learn a bit about the different languages of Afghanistan, and translate some English words into Farsi.
Language: We'll learn some simple words using this website.
Writing: We'll learn a few letters and write some words using this website.
Watch Afghanistan: The Unknown Country Part 2
Wednesday: Women in Afghanistan
Watch: Afghanistan: Cut from different cloth ~ Burqas and Beliefs. 
Make: A burqa and wear it to experience what it's like for women of Afghanistan.
Thursday:  Food of Afghanistan
We are going to prepare Kabuli Palau. I found this great post with the recipe, history of the dish and why it's such an important dish for women to know how to make.
Watch: Afghanistan: The Unknown Country Part 3
Friday: Music and Kites of Afghanistan
Make: we'll make an Afghan kite. 
Listen: We'll listen to different types of Afghan music.
I'm hoping this will lead to a little conversation/investigation about Afghan instruments… and why the music sounds so distinct, and so different than the music we listen to in America.
Watch: Afghanistan: The Unknown Country Parts 4 and 5 (Part 5 is less than a minute long)
Over the weekend: 
Watch: The Kite Runner. (and discuss)
In our homeschool, so far, we've used discussion as the main way to connect with the material. We will still be writing in some other subjects. If you want to add more writing elements, there is a fantastic study guide for The Breadwinner, that goes chapter by chapter with discussion questions and writing prompts.
I'm pretty excited to dive into this Afghanistan Unit Study. I'm pretty sure as the week goes by we'll investigate the topics I've outlined and find even more resources. I'll come back and add them as we do. Also, the Unit Study was organized in this way because I had to work around our other activities… feel free to take what you want, rearrange and use it in a way that works for you. 🙂 I'd love to hear how your unit study of Afghanistan goes, feel free to leave comments below.